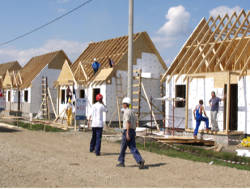 3rd edition, September 2-7, 2019
The event of the year of Door to Home
Together we will celebrate 17 years of serving families in need
Come, Build and Sightsee with us!
Who are we
Door to Home is a non-profit organization that builds simple, decent and affordable houses with people in need and the help of volunteers, community resources and worldwide giving. Good Samaritan is a co-organizing support charity.
What is Bucovina Build & Travel?
Bucovina Build & Travel is the anual flagship event of Door to Home designed to inform on the need of decent housing and promote adequate solutions for low-income families. The third edition of the event in 2019 has the following objectives:
⇒ To raise awareness in Romania and abroad that substandard housing affects the lives of hundreds of thousands of families
⇒ To celebrate 17 years of serving the needy and to advance in eliminating poverty housing in the region by finishing 15 houses with volunteers
⇒ To intensify the participation of local authorities, companies, churches, individuals in our mission and to jointly discover the soul and serenity of Bucovina
When, where, who?
When?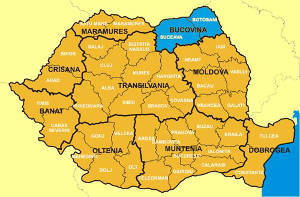 The build will be hosted in the town of Rădăuți, Bucovina Region during September 2nd-7th, 2019. The travel/sightseeing will follow the week-end after the event.
Where?
Stephen the Great, the prince (voievod) of Moldavia first made the nowadays Bucovina known in the 15th century by building some of the now famous monasteries.
Under the Austrian rule (1775–1918) Bucovina was an Austrian province and took its name of "land of beech trees" from the Slavic word "buk"-beech tree.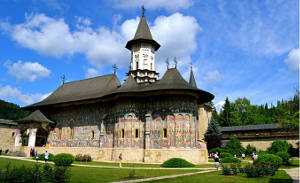 The Romanian northern Carpathians of Suceava county and the adjacent fertile valleys and plains are forming Bucovina's landscape. Picturesque villages, gorgeous mountains and clear waters are defining this area populated by hard working, hospitable people.
Several of its painted monasteries were included in the UNESCO World Heritage in 1975. Deemed masterpieces of Byzantine art, these churches are one-of-a-kind architectural sites in Europe. One of them is the Voroneț Monastery called the Sistine Chapel of the East.
Who?
Local, national and international personalities will join the hundreds of worldwide volunteers during the event.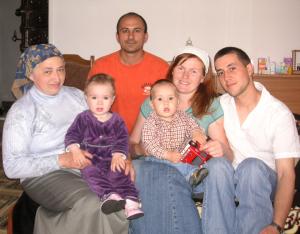 Our beneficiaries
Bucovina, as any other region of Romania, has thousands of children and their families that suffer due to substandard housing conditions. They would belong either to underpriviledged groups, to many members family or simply to the poor working class that apply to Door to Home for a housing solution.
The housing solution
During Bucovina Build & Travel the housing solution used is wood frame construction which is quick to execute and volunteer friendly.
Get involved by: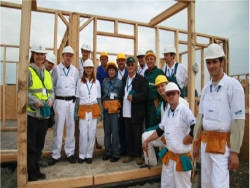 ⇒ Raising awareness on poverty housing and the BB&T event amongst your network of contacts
⇒ Volunteering! You can sign up as a volunteer, gather a team of volunteers and be its leader building a house in 5 days!
⇒ Spread the word among your colleagues; ensure moral/financial support from your management, contact us for event promoting materials or to receive an orientation / presentation!
⇒ Allocating financial/material resources for the project:

Sponsorship benefits:
The sponsorship benefits vary from press release mentioning to national media interviews or significant advertising space during the event to great team building! To find out more please contact us for a detailed benefits lay-out.
Why else get involved?
It could simply be the experience of a lifetime for your organization!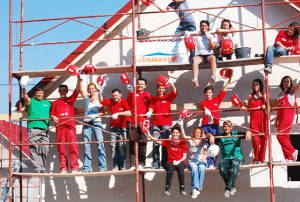 Our Experience
For the 2002-2016 period Door to Home served 158 families: 97 new homes, 61 renovations.
Other interventions: disaster response - 10, material support -1.500, financial education (training) – 2493.
The co-organizers have done other events of this type hosting hundreds of volunteers building new houses in 5 days!
Our past projects supporters include Petrom, BRD Bank, Lafarge, Vodafone, Europharm, Moneygram, Knauf Insulation, Schweighofer, Isover, Whirlpool, CBC, etc.