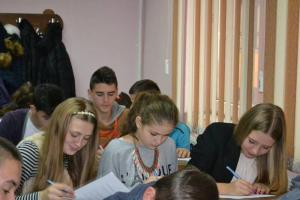 The lack of knowledge of energy efficiency associated with building materials causes unnecessary costs and high energy bills. The identified need is to educate the community about the efficient use of building materials and energy consumption. To this end we support free courses in energy efficiency.
Another direction of the community intervention is that people are taught how to prioritize / organize monthly expenses so that families can secure their financial comfort, offering them free Financial Education courses. In these trainings, beneficiaries are taught how to prioritize and organize their expenses, so that there is a clear balance between the expenses and the monthly income.
Disaster Response Training teaches communities how to react in case of natural disasters, such as to limit damage or survive such an incident.
TOT (training of trainers) are courses to teach people in the community to become trainers so that they can sustain such courses in other communities, disseminating more easily the information learned.