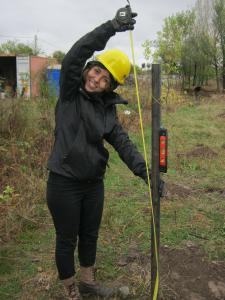 Why volunteer?
Volunteering is perhaps the easiest and most effective way to get involved in solving a problem. Anyone can become a volunteer and make a small contribution in the community in which he lives. It is important to want it!
We all have at least one skill, at least one thing we understand well enough that we can do on behalf of a person who needs help, and to benefit the street, the neighborhood, and the city in which we live and the community in general.
Here are just some of the reasons why one should be a volunteer:
To change the lives of those who need help
For reasons related to the soul and desire
To meet new people
To make friends
To gain experience that will be used later
To learn to work in a team
Each volunteer will receive a certificate of recognization nationally and internationally.
Volunteer teams do everything from the heart and help to improve the conditions of those in need, working to eliminate and counter the negative effects of poverty housing and homelessness. Our volunteers feel motivated because they know that helping is an essential human quality.
How can I volunteer with Door to Home?
There are a few possibilities how you can volunteer with us. If you live locally, click on the button below and complete the form.
If you live elsewhere in Romania or abroad and have a team that you would like to come and volunteer with us, please click on Volunteer Teams.
Lastly, if you would like to participate in our annual event 'Bucovina Build & Travel', where we build multiple homes in just one week, read more about the event by clicking below and get in contact with us.
Local Volunteers Volunteer Teams Bucovina Build & Travel